On this page you can find all kinds of relevant information on the IAS' focus groups. These aim to enable new networks of scholars working on specific topics within the larger field of Inter-American Studies. We encourage all members of the IAS to get engaged in a focus group and/or initiate a new focus group. Those who are interested can send an e-mail to info@interamericanstudies.net. For more information, visit the new "Focus Group" section on the website.
---
Aging in the Americas
A new focus group entitled "Aging in the Americas" will be created and it will be made available here. Questions of aging and demographic change as well as issues of care-giving and nursing care dependency have recently become central concerns in Europe and the Americas. The goal of this focus group is to provide a conceptual and accessible framework for interdisciplinary research in the field of Age Studies. Taking an Inter-American comparative perspective, this focus group aims to look at cultural representations and scripts of age, aging, and old age, analyzing how the diverse culturally constructed characteristics of old age reflect the social, political and cultural legacies and practices in different countries and other groups of people in the Americas. A crucial aim of the focus group will be the contribution to the impact that the developing field of Age Studies directly has on the political, social and cultural circumstances that have to do with age-related policies in the Americas.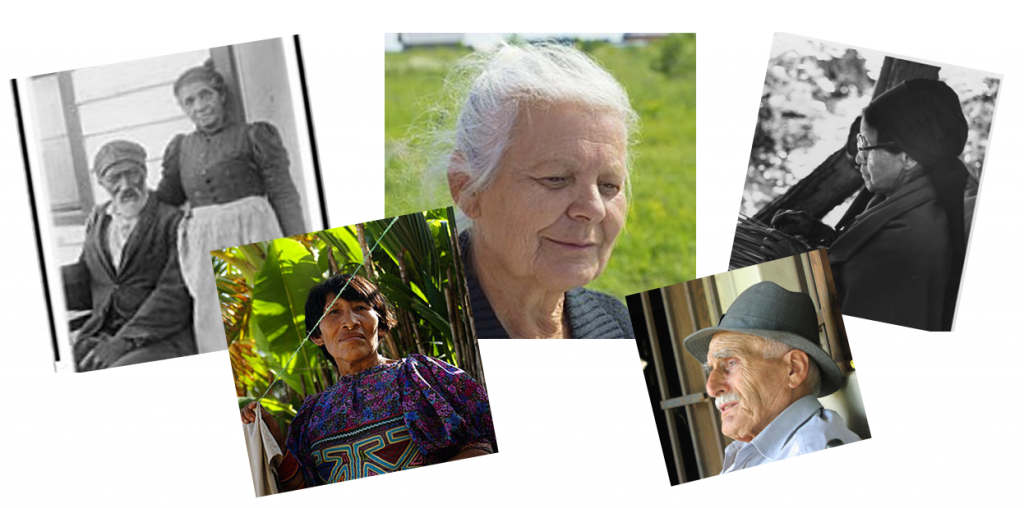 A publication in a peer-reviewed journal on the topic of "Aging in the Americas" is planned for 2020. Additionally, resources, course material, and links to other useful networks will be available here soon.
The initiators of this focus group are …
Ulla Kriebernegg, chair of ENAS (European Network in Aging Studies) and specialist in Aging Studies. Together with Sally Chivers, she is the co-editor of Care Home Stories: Aging, Disability, and Long-Term Residential Care (2017). As treasurer of the International Association of Inter-American Studies, she has a great influence on the success of the IAS and she has a deep insight into inter-American topics.
Saskia Hertlein is a specialist in the field of emerging adulthood in U.S. American literature and an active long-term member of the International Association of Inter-American Studies. Her book Tales of Transformation: Emerging Adulthood, Migration, and Ethnicity in Contemporary American Literature (2014) was published in the Inter-American Studies / Estudios Americanos book series.
If you are interested in collaborating with the initiators and becoming a member of this focus group, please contact Ulla Kriebernegg (ulla.kriebernegg@uni-graz.at) and Saskia Hertlein (Saskia.Hertlein@uni-due.de).
---
Black Americas Network
This network on the Black Americas reaches out to scholars, activists, musicians, performers and artists. The network's website is meant to generate a research resource and a platform for transdisciplinary perspectives and hemispheric dialogues on the interrelatedness of histories, politics, and cultures of the communities and movements that make up the African diasporas in the Americas. By connecting academic and non-academic actors and bridging persistent demarcations between different research areas this project aims to live up to the multifaceted processes of translocal and transcultural bordercrossing that define the Black Americas.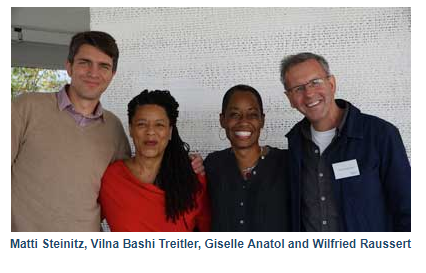 While the last two decades have witnessed significant progress regarding the conceptualization of transnational flows between Afro-America, Africa, and Europe, the specific aspect of hemispheric dialogues between black communities in North America, Latin America, and the Caribbean calls for further efforts to bridge persistent demarcations between African American, Caribbean, and Latin American Studies and to establish dialogical and horizontal patterns between various existing lines of investigation. Hence, we want to invite you to participate in an exchange which is meant to expand our vision of the Americas as space of entanglements by focusing on the inter-American dimensions of what has been defined as black transnationalism. Reaching out to scholars, activists, musicians, and artists with expertise in the interrelatedness of histories, politics, and cultures of the Black Americas, we wish to generate a platform for transdisciplinary communication which lives up to the multi-faceted nature of our research topic. You are kindly invited to present your current research projects, texts, art work, or music productions. If you want to join our network please free to contact us. You are very welcome.
Contact: matti.steinitz@uni-bielefeld.de
More information on this network can be found here:
https://www.uni-bielefeld.de/ias/blackamericas/index.html
The members of the "Black Americas Network" can be found here:´
https://www.uni-bielefeld.de/ias/blackamericas/network.html
Here you can find resources provided by the "Black Americas Network":
https://www.uni-bielefeld.de/ias/blackamericas/resources.html