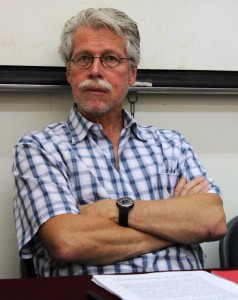 Dr. Martín Lienhard (Basilea 1946), docteur ès lettres de la Universidad de Ginebra (1981) y, desde 2011, profesor emérito de la Universidad de Zurich (Suiza), trabaja en el campo de los estudios latinoamericanos y africanos. Su investigación alterna o combina historia, antropología (incl. historia oral), estudios literarios (incl. literatura oral) y cinematográficos. Algunos de los trabajos realizados por Lienhard en estos campos están reunidos en sus libros O mar e o mato y Disidentes, rebeldes, insurgentes. Otras áreas de interés: teoría y práctica de la antropología visual/historia oral, cine latinoamericano (ficción/documental), literaturas interculturales en América Latina y la África de lengua oficial portuguesa desde 1500 hasta la actualidad. Lienhard trabaja, además, en varios proyectos video (México, Perú, Brasil, Venezuela). 
Keynote Address: "Literaturas amerindias, élites nativas y sociedades indígenas"
A partir de un breve panorama crítico de las actuales literaturas « amerindias » (especialmente de aquellas que se escriben en lenguas autóctonas) y un somero repaso de los orígenes socio-culturales de sus creadores, trataré de discutir la diversidad de las situaciones nacionales o regionales en que les toca moverse a las – de por si diversas – sociedades « indígenas ».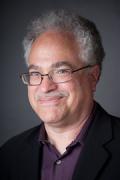 George Lipsitz is an American Studies scholar and Professor in the Department of Black Studies at the University of California, Santa Barbara, and the author of over half a dozen books, including The Possessive Investment in Whiteness. He is a leading scholar in social movements, urban culture, inequality, the politics of popular culture, and Whiteness Studies. In addition to The Possessive Investment in Whiteness, he has written Midnight at the Barrelhouse, Footsteps in the Dark, A Life in the Struggle, Time Passages, Dangerous Crossroads, American Studies in a Moment of Danger, Rainbow at Midnight, Sidewalks of St. Louis, and Class & Culture in Cold War America. Lipsitz serves as Chairman of the Board of Directors of the African American Policy Forum and is on the board of the National Fair Housing Alliance. He edits the Critical American Series for University of Minnesota Press, and co-edits the American Crossroadsseries for University of California Press.
Keynote Address: "Race, Place, and the Decolonial Imaginary"
Racism, patriarchy and class oppression are not merely mechanisms that make some people's lives more valuable than others, they also generate imaginaries, epistemologies and ontologies that make hierarchy and exploitation seem natural, necessary and inevitable. Colonial power is wielded by governments, armies, and financial institutions on the macro-social level, but it also pervades the micro-social signs, symbols, practices, and processes of everyday life. The isomorphism of race and place along the U.S.-Mexico borderlands produces what Ruth Wilson Gilmore calls "fatal couplings of difference and power" that leave people displaced and dispossessed. Yet these colonial processes also compel members of aggrieved groups to develop decolonial imaginaries, identifications and identities. In emerging forms of visual art, music, and performance, artists and activists along the borderlands of the U.S. and Mexico are developing new popular understandings of time, place and race that provide alternatives to dominant forms of knowledge in this age of economic and environmental crisis, endless warfare and institutional disintegration.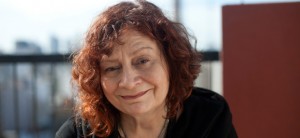 Rita Laura Segato es Ph. D. en Antropología Social por la Queen's University of Belfast, investigadora Consejo Nacional de Investigaciones de Brasil y profesora de la Universidad de Brasilia, en la que se desempeñó como docente del Departamento de Antropología y actualmente enseña en los posgrados en Derechos Humanos y en Bioética. Sus temas son las interfaces y tensiones entre la Antropología y los Derechos Humanos, racismo y violencia de género en especial en el contexto de las nuevas formas de la guerra. Su perspectiva se afilia a la crítica de la colonialidad tanto en su abordaje de la cuestión racial como de la relación entre género y colonialidad. Sus áreas de interés son comparación en las variaciones de las representaciones de lo mestizo en las diferentes "formaciones nacionales de alteridad", con especial interés en el mestizaje como genocidio y blanqueamiento para producir el sujeto incluido de las élites nacionales; mestizajes que producen el no-blanco genérico de los países del continente. Es autora de los siguientes libros:  La Crítica de la Colonialidad en Ocho Ensayos (Buenos Aires: Prometeo, 2014, en prensa),  L'Oedipe Noir (Paris: Payot & Rivages, Col. Petite Bibliothèque Payot, 2014),  La Escritura en el cuerpo de las mujeres asesinadas en Ciudad Juárez y La Nueva Elocuencia del Poder (Buenos Aires: Tinta Limón, 2013),  Las Estructuras Elementales de la Violencia. Ensayos sobre género entre la antropología, el psicoanálisis y los Derechos Humanos (Buenos Aires: Universidad Nacional de Quilmes / Prometeo, 2013, 1ª. Edición de 2003),  La Nación y sus Otros. Raza, Etnicidad y Diversidad Religiosa en tiempos de política de la identidad (Buenos Aires: Prometeo, 2007), La Escritura en el cuerpo de las mujeres asesinadas en Ciudad Juárez. Territorio, Soberanía y  Crímenes de Segundo Estado (México, DF: Universidad del Claustro de Sor Juana, 2006), MULHER NEGRA = SUJEITO DE DIREITOS e as Convenções para a Eliminação da Discriminação (Brasília: AGENDE-UNIFEM-DFID, 2006), Santos e Daimones: O Politeísmo Afro-Brasileiro e a Tradição Arquetipal (Brasília: Editora da Universidade de Brasília, 2005, 1a. Edición de 1995), Religions in Transition. Mobility, Merging and Globalization in the Emergence of Contemporary Religious Adhesions (co-editado en colaboración con Jan-Ake Alvarsson. Uppsala: Uppsala Studies in Cultural Anthropology 37, 2003),  Shango Cult In Recife, Brazil (en colaboración con José Jorge de Carvalho. Caracas: Fundef/Conac/OAS, 1992), El Culto Xangô de Recife (en colaboración con José Jorge de Carvalho. Caracas: Centro para la Cultura Popular Tradicional/ CONAC/ OEA, 1987).
 Keynote Address:"Gender and race from a Latin American perspective: who we are? how are we changing under the permanent expansion of the colonial-modern front?" 
Difference is not the same in the communitarian collective environment and under colonial-modern institutions. I will examine the transition towards modern racial and gender matrixes of otherness that follow the expansion of the colonial-modern front into the village-world.