IAS board elections will be held at the business meeting in Coimbra on March 22. Please find below the list of candidates for the executive board. We also accept the nomination of further candidates for all posts. Please either send all nominations to executive director Wilfried Raussert (wilfried.raussert@uni-bielefeld.de) up until March 21 or announce the nomination in person at the IAS business meeting on March 22.
Candidate for Presidency
Isabel Caldeira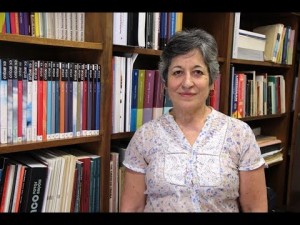 Isabel Caldeira is Associate professor of English and American Studies at the Faculty of Letters and Senior Research Fellow of the Center for Social Studies, University of Coimbra, Portugal. She has taught American literature and Culture and Feminist Studies at the graduate and undergraduate levels, having launched the PhD program in American Studies, which she directs. Her research fields are American Literature and Culture, African American Literature and Culture, literatures of the African diaspora and Feminist issues. She has published on several African American, Caribbean, Lusophone African writers, and on racism. She contributed to Translocal Modernisms: International Perspectives (Peter Lang, 2008); Trans/Oceanic, Trans/American, Trans/lation: Issues in International American Studies (Cambridge Scholars Publishing, 2009), Companion to Inter-American Studies (Routledge, 2017); and to America Where? 21st Century Transatlantic Views (Peter Lang, 2012), which she also co-edited. She is a current member of the IAS Advisory Board, the organizer of the IAS conference in Coimbra and member of the international network Las Américas negras / The Black Americas.
Candidate for Vice Presidency
Luz Angélica Kirschner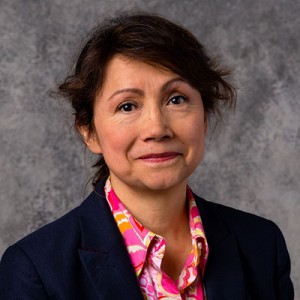 Luz Angélica Kirschner is currently an Assistant Professor of Modern Languages and Global Studies at South Dakota State University. The "Introductory Course to Inter-American Studies" that she taught during her tenure at Bielefeld University (2008-2016) successfully helped fortify the Inter-American Studies M.A. Program at this institution. Kirschner is editor and author of the volume Expanding Latinidad: An Inter-American Perspective (Bilingual Press 2012). Her most recent publications appeared in The Routledge Companion to Literature and Human Rights (2015) and The Routledge Companion to Inter-American Studies (2017). She has upcoming articles, among others, in the The Cambridge History of Latina/o Literature (2018) and the Inter-American Key-Topic Series Rethinking the Americas (Routledge 2018). Kirschner is currently completing her single-authored monograph with the working title The Persistence of Racialization: Literature, Gender, and Ethnicity.
Candidate for Executive Director
Wilfried Raussert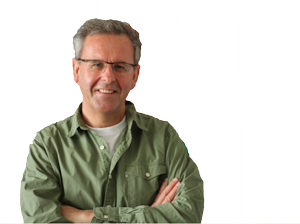 Wilfried Raussert is chair of North American and Inter-Studies at Bielefeld University. He is chair of the project Entangled Americas, a project funded by the Federal Ministry of Research and Education in Germany (2013-2020) and director of the International Association of Inter-American Studies. He is founder and general editor of fiar forum for inter-american research.He is co-founder of the Center for Inter-American Studies at Bielefeld University and co-founder and co-coordinator of the new international network The Black Americas/ Las Américas négras which pursues a dialogue between scholars, artists, and activists. He is member of the international committee of the American Studies Association (ASA 2016-2019). He is author and editor of several books on music in the Americas. Among his recent publications: The Routledge Companion to Inter-American Studies (2017), Diferentes conceptos de tiempo en diálogo: el blues, el jazz y la novela afroamericana (Universidad de Guadalajara), Mobile & Entangled Americas (with Maryemma Graham, Routledge, 2016), and his first book as photographer Art Begins in Streets Art Lives in Streets (Bielefeld: Kipu, 2017). He is currently working on the Routledge Handbook to Cultures and Media in the Americas. At Routledge he is editor (together with O. Kaltmeier, S. Thies, and J. Raab) of the series "InterAmerican Research: Contact, Communication, Conflict."
Candidate for Treasurer
Ulla Kriebernegg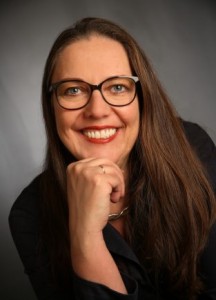 Dr. Ulla Kriebernegg is Associate Professor and co-director of the Center for Inter-American Studies (C.IAS) at the University of Graz, Austria. Her emphasis in research and teaching is on Interamerican literary and cultural studies, Jewish migrations to the Americas, and Aging in the Americas. She is the author of Putting Age in its Place: Age, Space, and Identity in North American Care Home Narratives (forthcoming, Heidelberg) which focuses on representations of long-term care institutions in US American and Canadian film and fiction. She is currently chair of ENAS – the European Network of Aging Studies. Since 2015, she has been treasurer of the International Association of Inter-American Studies. In 2016, she received the University of Graz Excellence Award for Teaching.